Developments afoot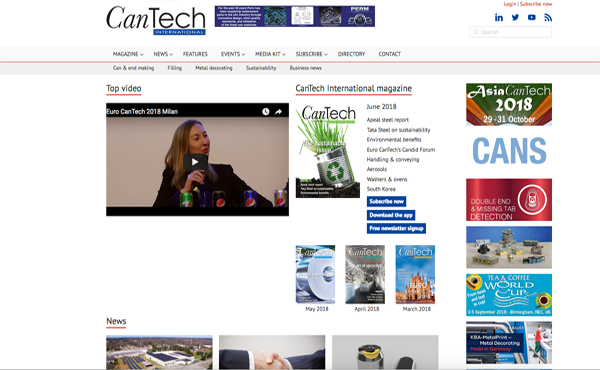 I'm sure many of you need little introduction to Bell Publishing's show events, but for those who haven't visited, here's a neat little video of our Euro CanTech event back in March.
In the spirit of this, we will shortly be launching our website for CanTech- The Grand Tour. Here you'll be able to find all the information needed if you're interested in attending our new event in Istanbul next year.
And speaking of websites, the eagle-eyed among you will have noticed that CanTech's website has had a refurb. We hope you agree that the website is a lot more user friendly and easier to navigate your way around the latest can making news.
As always, if there is anything you think we can do to keep improving our products, then please do get in touch with us.
Enjoy your week.
Related content