European Aluminium's 'Sustainability Roadmap'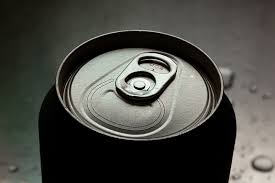 During a particularly hectic press week at the end of April, I asked a colleague to cover an aluminium sustainability event for me. Here's what she had to say:
I recently attended European Aluminium's 'Common Goals, Shared Action' sustainability event for the aluminium industry in Brussels, Belgium.
European Aluminium has been reporting on the aluminium industry's progress towards sustainability since 1997 and its member companies remain committed to continuous improvement. With this in mind the association launched its 'Sustainability Roadmap' detailing specific goals that the industry can adopt to help meet Europe's sustainability challenges right through to 2025.
The Roadmap includes a broad range of ambitions, covering everything from sourcing raw materials, product design, end-use products and recycling, employee welfare and community engagement. It makes sustainability commitments across the entire aluminium value chain, as the association's ambitious goals require a collective effort.
Aluminium is endlessly recyclable, corrosion free, strong yet light, versatile and can act as a total barrier to light, gases and moisture. These qualities make it the ideal material for a variety of end uses, including vehicles, buildings and food packaging.
Aluminium is expected to be one of the preferred packaging materials for food and drinks manufacturers, consumers and recylers. In order to encourage this, European Aluminium and its members have claimed that they will:
• Contribute to achieving a 75% recycling rate of beverage cans by 2015 and 80% by 2020, focusing on 'out of home' consumption
• Contribute to phasing out landfill of recyclable consumer packaging waste by 2025, improving quality and quantity of recycled material by improving the collection-sorting-recycling processes
• Develop guidelines for post-consumer recycling of aluminium packaging waste
• Promote the advantages of the various aluminium packaging items towards customers, end-consumers and future generations, in cooperation with canmakers and aluminium foil producers.
It will be interesting to see in years to come how well the industry lives up to these goals. Aluminium certainly has some remarkable sustainable properties, and promoting it as the potential cornerstone of a sustainable Europe can be no bad thing!
What are your thoughts? Let us know in the comments section below.
Related content