Bangkok success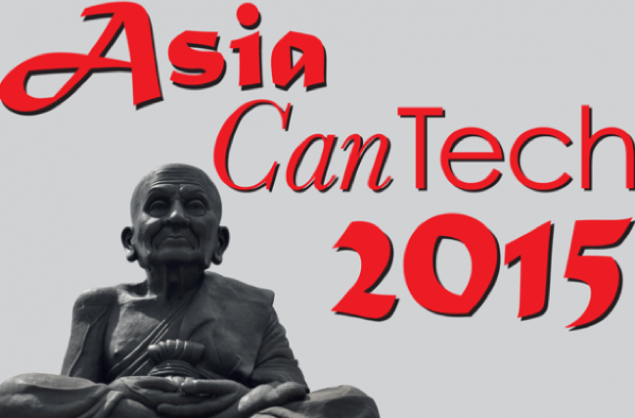 Asia CanTech 2015 is officially over for another year, and we are happy to say it ran without a hitch.
It was great to hear that so many new and familiar faces were seen over the course of the event, so a big thank you from us to all those who attended. The event kicked off with afternoon registration, followed by a networking buffet dinner held on the riverside terrace at the hotel.
Day two of the conference welcomed the first keynote speaker of the event, John Bigley, managing director of Jamestrong Packaging – Australia and New Zealand. During his talk Jamestrong announced that it will be installing an eight-colour decorating line at its Milperra (NSW, Australia). The highly anticipated Asia CanTech awards filled the rest of the evening.
Commenting on the success of the event, Megan Freeman, our events manager, says, "We have just returned from yet another successful Asia CanTech conference in Bangkok, Thailand. With 300+ attendees, the conference, exhibition room and tabletop stands looked fantastic across the board.
"It was great to see new and familiar faces gathering together from around the industry. Thank you once again for your support at Asia CanTech 2015, the feedback has been overwhelmingly positive and we are pleased that all of you found it so valuable. The conference presentations will be available to download on our website this week.
"I look forward to seeing you all again next year at Euro CanTech 2016 and Asia CanTech 2016 and as always we will be asking for your input on location."
Related content