Multi Colour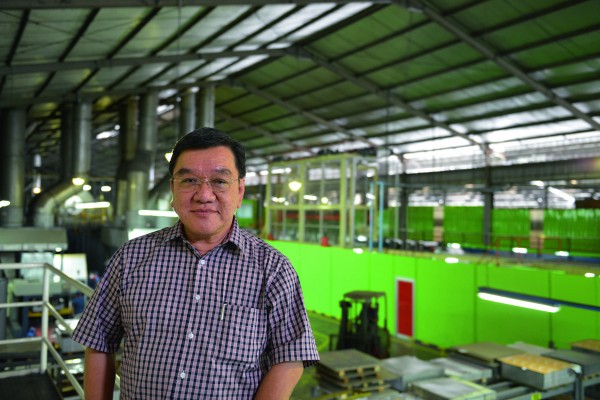 Neil McRitchie visited the laminating line at IMCP in Surabaya, and talked to Mr Tan Kee Huak, chief operating officer of IMCP, who has been working on laminated cans for the past two and a half years
IMCP (PT Indonesia Multi Colour Printing) entered the Asia CanTech Can Awards competition and this was where I first came across a laminated can produce in South East Asia. It went on to win the Decorative Can Award. The last lamination line I had seen was in Japan some 18 years ago.
IMCP was established in 1970 by Mr Hidayat Wangsawidjaja, with Its prime business in lithographic metal printing. Seeing a demand in the market for more metal packaging in Indonesia, it moved into can making and now manufactures food cans (three-piece and DRD two-piece), beverage cans, crown cork, closure, dairy milk powder cans, general cans, fancy cans, confectionary cans, and aerosol cans. IMCP has since expanded to three plants, employing 1,000 people at present. It has also achieved the ISO 9001, 14000, 18000, and 22000 certification and is a member of SEDEX.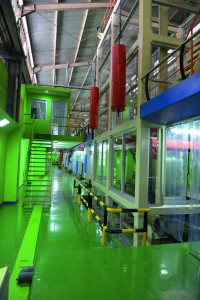 During the plant tour given by Mr. Tan, I witnessed how an effective layout of the production lines improved operation workflow and more importantly helped attain space optimisation while running a factory In the warehouse. A JIT (just-in-time) system is employed so that when the cans and ends are made, they are shipped out almost immediately.
IMCP's production lines include tinplate coil cutting lines, CNC sheet feed end making lines, three-piece welding with Canomat can lines, Mailänder printing with UV curing, and also Mailänder coating line with LTG ovens. On top of that, it has a seven-colour decorator with UV curing as well. The lamination line, which must be kept as clean as possible and eco-friendly, is housed within large green walls in the middle of the plant.
The company had been working on laminating technology developments, sourcing selected components parts from Asia and Europe for two and a half years before setting up the current combination line. I was interested to know why – the technology had been around for some time but had not really taken off outside Japan. "BPA has been a factor," explained Mr. Tan. "However, our method is to respond with a BPA free method (no fears of substances such as melamine, Badge and BPA). The world has changed – before when there was laminated steel, can makers were not that interested, as it would cost 20 to 30 per cent more, so why would they do it? Now things have changed and BPA has become a big issue, so lamination with PET films is the way forward.
"The cost of the can is about 15 per cent higher when compared to conventional and also the cost depends on the barrier performance of PET film types and usage formability of the can product requirement, we don't have to use gas for one. On a conventional coating line, you would have to go through three to four process passes before printing. Whereas, we can laminate both inside and outside at one pass which reduces the passes process in the conventional method."
Are there any print issues associated with lamination? "No," claims Mr Tan. "The laminated steel can go onto a conventional decorator. You can also apply preprinted lamination so you don't even have to go through a printer. Once laminated, the can and end does not scratch easily, it also help seaming performance on the can double seam without needs of any repair work requirement."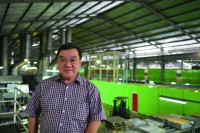 "Here in Indonesia, where the transport and road infrastructure are not ideal, there can be lots of can wall damage and scratches during transport handling," Mr Tan comments. "Based on the research studies of our R&D, lamination helps prevent this damage and scratches compared to conventional methods."
"The lamination line should be in production by first quarter 2014. The current tinplate thickness gauge is from 0.15-0.35mm in production, with plans to downgauge further in near future subject to available supply from steel mill. Using conventional methods, there is a chance of wicket mark abrasion with further downgauging, whereas with lamination there is no need to go through the oven process at all.
"Materials PET films are sourced from local (Indonesia) and abroad, ensuring that there is no dependence on a single supplier, and guaranteeing a safe supply," concludes Mr Tan.
Related content