Rexam supports Swedish craft brewer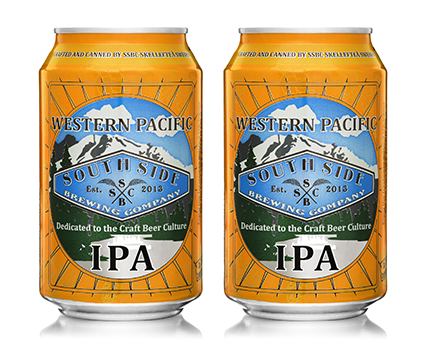 Rexam has joined forces with craft brewer, Southside Brewing Company, to produce its first ever canned Western pacific IPA. The move from glass bottle to aluminium highlights the company's dedication to sustainability.
Based in Sweden, Southside Brewing Company uses brewing techniques and ingredients imported from the West Coast of America. The permanent design, crafted straight onto can by Rexam design experts, showcases the Californian heritage.
Tommy Eriksson, owner of Southside Brewing Company, said: "I've been working in the craft beer industry for over 26 years and seeing the first line of our canned IPA has been monumental. The Rexam team were invaluable in providing support and education around the benefits of the can, in what was a big move for the business.
Sustainability is important to the Southside Brewing Company and it made sense to use aluminium, enabling us to recycle, reduce waste and do our bit to lower our carbon footprint. We hope the change will encourage other Swedish craft brewers to do the same and we would definitely recommend Rexam to help them do so."
Arjen van Zurk, marketing manager at Rexam, added: "Globally, the craft beer category has seen huge growth, Sweden alone now has over 130 breweries. We've worked with several UK based brewers to bring to life their unique brand stories on can. It is great to see that the trend to can craft beers is growing outside the UK and we're pleased to continue our support."
The 330ml cans, manufactured out of Rexam's Swedish Malmö plant, was available from February 2016 in select regions and retail channels throughout Sweden including System Bolagate.
Related content