Bud Light rebrands NFL team cans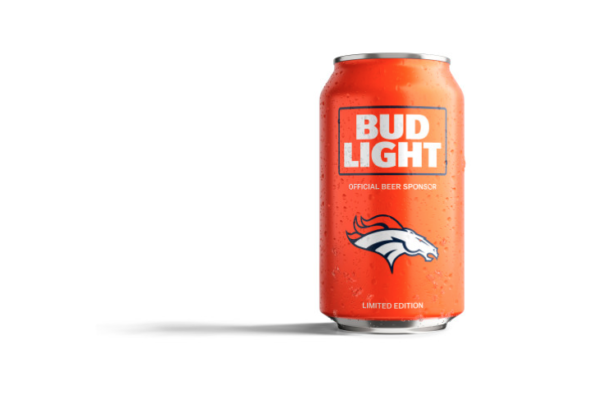 Bud light, the official beer sponsor of the National Football League (NFL), has rebranded SuperBowl champions Denver Broncos limited edition team cans.
"Bud Light is all about celebrating sports fans, and this year, we've given our limited edition NFL team cans a bold new look and are rolling out experiences in stadiums across the country to make game day even better for fans," said Mark Goldman, senior brand director at Bud Light. "The NFL game day experience isn't complete without a Bud Light in hand, which is why we're kicking off the 2016 season by giving fans of the Super Bowl champs a cold one on us."
In addition, Bud Light is planning to celebrate Broncos fans all season with the team's custom Bud Light cans and in-stadium features only to be experienced in Denver. This season's 12oz team can features a design that blends Bud Light's bold and contemporary look with the team's orange and blue colour scheme and Denver Broncos mark.
Related content