Mineral water in a can launched in Germany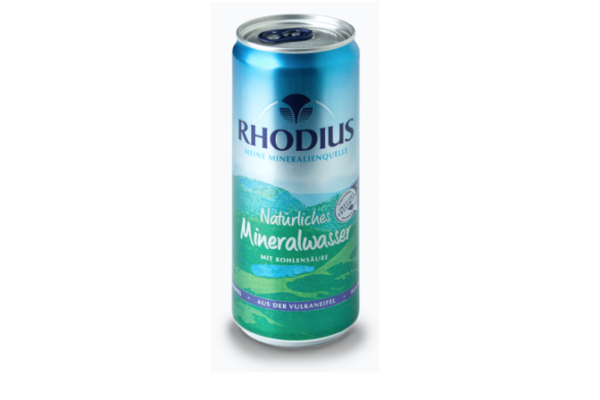 German drinks manufacturer Rhodius Mineralquellen has reintroduced its mineral water into cans after more than a decade.
In a move to grow its business, the company has invested in customised cans from Ardagh Group within two key product groups. As of October, natural mineral water and a mineral water/apple juice mix will be available in 330ml cans throughout Germany.
Rhodius is seizing the opportunity to tap into the growing German mineral water market, which has increased more than tenfold since 1970, from 12.5 to 147.3 litres per capita. Over this period of time, the image of mineral water has developed from a convenient non-branded product to a premium beverage. Health conscious consumers have come to appreciate the clean, sugar-free drink as a welcome alternative to sodas and in line with the 'free from' movement many are embracing.
Lisa Hänsgen, product and PR manager at Rhodius Mineralquellen, said: "With our can filling line close to the spring, we are currently the only German mineral spring to can mineral water. Thanks to a second filling line, we are able to separately fill different beverages and consequently increase the flexibility and efficiency of filling operations.
"When we decided to relist canned mineral water, we closely cooperated with Ardagh Group right from the start. Together, we created a packaging design that reflects the premium character and naturalness of the product, while preserving the quality of the water, from the moment it is canned at the source until it is opened by the consumer."
Related content