Prime Controls selected as business of the year honoree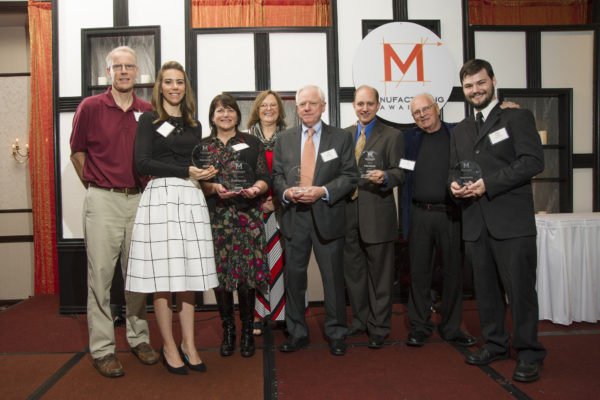 Prime Controls was one of the top winners at this year's Drayton Business Journal's 2016 Manufacturing Awards.
The fifth annual awards held on 20 October saw a record 127 nominations from organisations throughout the region. Prime Controls took honours in all five categories they were nominated in, this included: community involvement (2nd place), exporting (2nd place), innovation (3rd place), sustainability (3rd place) and overall excellence.
The nomination for overall excellence automatically places Primes Controls as a finalist for the manufacturer of the year category as part of the 2016 Business of the Year Awards (held on 10 November), where Prime Controls was honored last year in the same category.
Beth Graves, president at Prime Controls, said: "It's truly an honour to be recognised by our community and industry for providing superior and innovative products and services that have a real impact worldwide to our customers.
"The manufacturing industry is no longer considered an old and dirty industry, but an industry for smart engineering and talented production work. We are proud and fortunate to be a part of this great community that is focused on and supports the manufacturing industry and small businesses."
Related content