Ball triumphs with aluminium aerosol innovations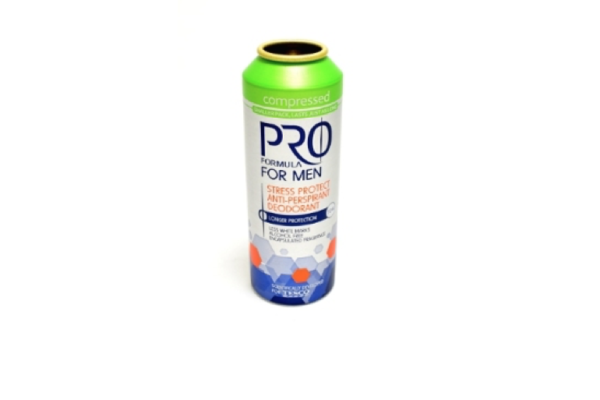 Ball has received multiple 2016 Can of the Year honours for its aluminum aerosol packaging innovations. Ball Aerocan's Tesco Pro Formula for men compressed can was awarded gold in the sustainability category. The Real impact extruded 53-millimeter diameter can received silver in the prototype category, as well as the sustainability category.
Tesco coordinated closely with Ball Aerocan to create the Tesco Pro Formula Men Compressed gold award winning can.  Ball provided its 'boost' shape in a small format (45-by-128-millimeter) with a flat shoulder to help Tesco deliver the desired product amount and aesthetic to the consumer. An eye catching green band was then added to the design to remind consumers of the positive environmental impact of this compressed product.
Real is a lighter extruded aluminum can manufactured with revolutionary metal technology, which utilises recycled aluminum to create a metal alloy that exhibits increased strength and allows lightweighting of the container without affecting package integrity. This breakthrough technology allows Ball to lightweight its extruded aluminum aerosol packaging by 20 percent and more.
Related content