CMB apprentices win gold in UK skills competition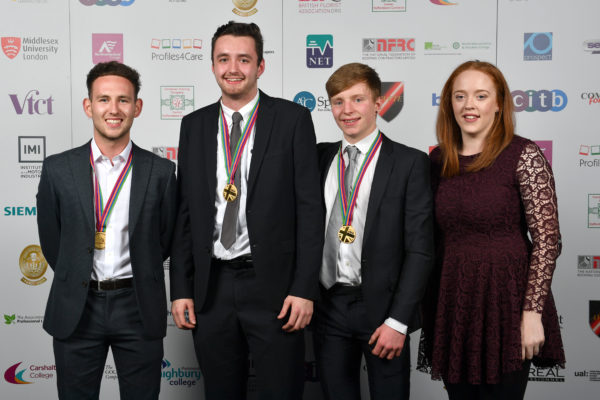 CarnaudMetalBox Engineering apprentices Mark Smith, James Thomason and Andy Joyce have won gold at this year's UK skills competition in the Manufacturing Team Challenge at Birmingham NEC Arena.
The CMB Apprenticeship scheme is a well developed highly skilled apprenticeship programme for young aspiring engineers based at their Shipley headquarters, many of whom go onto managerial roles within the business.
The competition comprised of three core skills including electrical, machining and fabrication/hand fitting, a surprise project, a main project and a five-minute time trial. The team from CarnaudMetalbox Engineering won gold beating the second place team with a 15% margin on the overall score.
Andrew Truelove, CMB Engineering's general manager, said: "I am delighted that our team of young engineers have achieved this accolade. Winning gold underpins the direction of our apprenticeship scheme, but more importantly it highlights the talent in these young engineers forging a career path in the industry.
"What better motivator to a young apprentice than winning gold in a UK wide Skills based competition, a truly magnificent achievement not only for Mark, James and Andy, but for CMB Engineering as a united force in today's competitive markets."
Independent judges assessed the work of competitors, choosing the winners who were presented with their gold medals at a ceremony on 19 November. Neil Bentley, CEO at WorldSkills UK, added: "It has been an incredible, inspiring and hugely successful Skills Show culminating in a ceremony to honor the very best young talent Britain has to offer. I would like to congratulate all the gold medal winners, indeed everyone who made it into the national finals.
Related content