Domino ends year on award winning high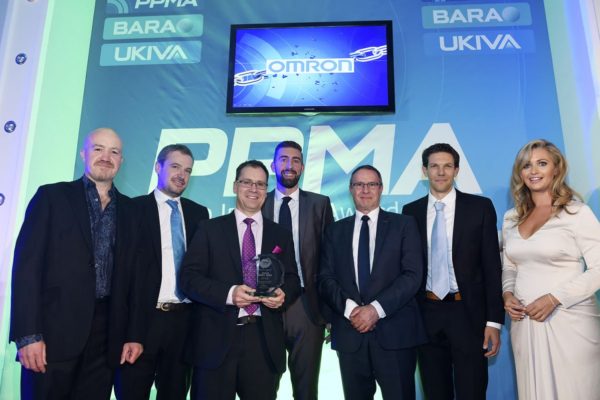 Domino Printing Sciences has ended a successful, award winning year in 2016, which has seen the company receive a variety of trade and industry accolades.
Recognising all aspects of its business and operational successes, the haul of trophies, certificates and awards were received at a series of high profile international, national and regional events over the last 12 months.
Top honours received by Domino have included international packaging, innovation and technology awards, recognition of its operational efficiencies in manufacturing, plant and facilities management through to accreditations for its ongoing commitment and investment in its employees.
Highlights include the title 'Most Innovative Processing or Packaging Machine', which was secured by Domino for its SerialTrac intelligent serialisation and compliance solution at the 2016 PPMA Group Industry Awards.
Domino also scooped top honours at the 25th annual Cranfield School of Management Best Factory Awards (BFA), which celebrates manufacturing and operational excellence. At the event, Domino was presented with the award for 'Best Electronics and Electrical Plant' for manufacturing operations at its head office site in the UK.
Other notable successes included receiving the 'Developing People' Award at the Future Manufacturing Awards ceremony, rewarding Domino's approach to strategic investment, progression management and development of its employees. Also adding to a highly successful year was Domino's recognition at 'L'Oscar de l'emballage 2016' international packaging awards event in France, where the company took first place in the industrial production category for supporting technology.
Paul Doody, global marketing director at Domino Printing Sciences, said: "To maintain our position as a world leader, it's essential that we continue to review and invest in all aspects of our business, such as the research and development of cutting edge products and technologies, investment in internal operational and management efficiencies, after sales customer support services and of course, the development and wellbeing of our staff.
"What we are most proud of at Domino is the scope of these awards, which recognise almost every aspect of our business. Not only is this testament to the quality of product innovation and service we offer our customers and our position in the market, it reflects the invaluable input we receive from all our staff."
Related content