Disruptive can multi-packing solution to be launched in the US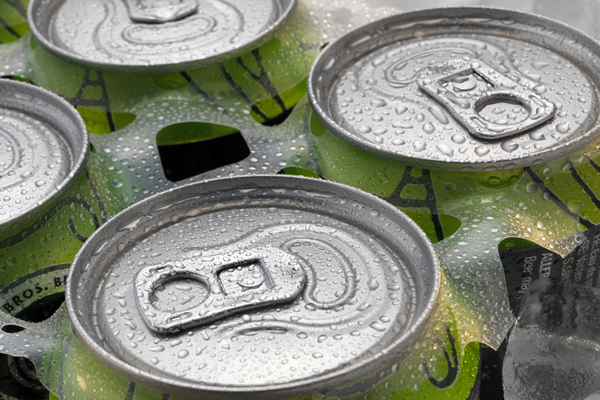 Multi-packing solution for beverage producers WaveGrip has entered the US market by joining forces with Palmer Canning.
Palmer Canning will produce G1 and G2 variants of the WaveGrip applicator at its Lafayette, France facility. The two companies will launch the scalable G2 unit at the Brewers' Association Craft Beer Conference (CBC) in Washington DC, US.
Visitors to the Palmer Canning Booth heard about the mid-range G2 WaveGrip applicator, which is capable of collating 500 cans per minute into four, six or eight packs. On the stand will be one of Palmer Canning's machines, the CraftBloc 12-1, a 50 can per minute counter pressure filler, complete with conveyancing solution.
WaveGrip managing director, Aaron McIvor, explained: "We're delighted to be working with Palmer Canning, we feel their reputation for supporting their customers through canning line technology upgrades is a perfect match for our innovative solutions. Palmer Canning is also renowned for delivering cutting edge excellence in its own right, such as the counter-pressure can filling systems which deliver accurate fill-volumes, low oxygen and very low spoilage, meaning that products reach customers in the very best condition."
Mike Palmer, owner and founder of Palmer Canning, sees huge potential benefits for customers in a rapidly growing industry: "We feel that can collation has long needed an alternative to established collation technologies. WaveGrip not only offers truly scalable technologies that can grow with the producer, but its offering makes multi-packing cans cheaper, faster and more efficient than ever before. It's the ideal collaboration for us," he said.
Smaller craft brewers can also benefit from adopting WaveGrip multi-packing by using the G1 hand applicator. The G1, which uses exactly the same, stronger, lighter and more efficient polymer as its bigger sibling the G2, can manually pack more than 50 cans per minute.
Related content