Ocado now stocks UK's first sustainable water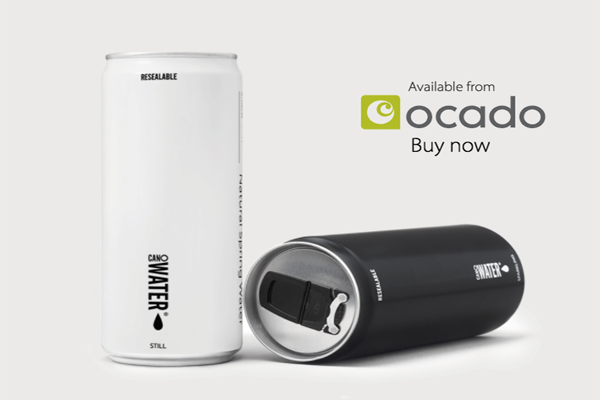 Eco-friendly drinks brand CanO Water has announced that its products are now available to purchase from online supermarket, Ocado.
CanO Water was created in response to the detrimental impact plastic bottles have on the environment. With approximately eight million tonnes of plastic ending up in the ocean each year, CanO Water offers a recyclable alternative.
Representatives from CanO Water said: "Ocado provides us with the platform to offer a sustainable alternative to plastic water bottles across the country. Using their superb distribution, we can now service the whole country and educate them about the benefits of using more sustainable alternatives to protect the future of our planet."
CanO Water cans, made from aluminum, provide extended shelf life by protecting water from light, oxygen and other factors which can affect the taste and safety of the product.
Related content