Aerofoil achieves recycling targets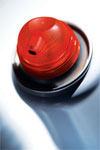 The Aluminium Packaging Recycling Organisation (Alupro) has revealed that more than 5.8 million households are benefiting from better recycling services as a direct result of its Aerofoil programme.
The news comes as the scheme, which helped local authorities to add foil and aerosols to their collections and to promote recycling services, reaches its second anniversary. Since its launch in 2009, 98 local authorities covering 5.8 million households have expanded their collection systems to include foil, aerosols or both materials.
In total, 83% of local authorities are now collecting aerosols, an increase of 16%, while 72% are now collecting foil, an increase of 14% compared to 2009.
One of the major achievements of the Aerofoil programme has been to expand the kerbside collection infrastructure for aluminium foil trays, enabling it to qualify for the 'Widely Recycled at Recycling Points' labelling under the British Retail Consortium's On-Pack Recycling Label scheme. To qualify, 65% of local authorities must collect the material with kerbside or 'bring' systems (minimum five collection banks per local authority). The criteria will increase to 70% in 2012 and 75% in 2013 – targets which, thanks to Aerofoil, the sector is already well on the way to achieving.
The Aerofoil programme also provided an extensive communication resource to help local authorities inform residents about new services and explain the benefits and importance of recycling both materials.
Alupro executive director Rick Hindley, said: "We set out to help 80 local authorities add aerosols and foil to their services. In fact 98 authorities have now changed their kerbside programme to include either, or both material as a result of this programme. We see it as a great success and an excellent example of how partners within the industry can facilitate extended producer responsibility, supporting the public sector to make a real difference."
Research carried out by GfK NOP (National Opinion Polls) at the start and end of the Aerofoil programme shows that awareness of the recyclability of foil and aerosols is rising, with 53% of respondents knowing that aerosols are recyclable (compared to 45% in 2009), and 75% knowing that foil trays are recyclable (compared to 70% in 2009).
Hindley added: "It is vital that local authorities continue to communicate with households and promote their recycling services, and the Aerofoil model shows that offering template materials provides a cost-effective way of running communications programmes when budgets are tight.
"Regular, clear communication is essential to remind and reinforce awareness. This will not only increase participation and capture rates, but will bring about long-term behaviour change. This is an area that the metal packaging industry is already actively engaged in, and will continue to focus on in future activities."
Alupro is a not-for-profit company which represents the leading metal packaging producers and reprocessors in the UK.
Related content