UK government sets tougher recycling targets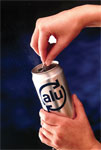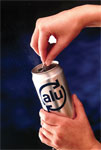 The UK government has announced proposals for tougher packaging recycling targets – which include increasing the aluminium recycling target by three per cent per year, from 40 per cent in 2012 to 55 per cent in 2017.
According to Environment Secretary Caroline Spelman, the proposals will stop 400,000 tonnes of packaging going to landfill by 2017.
The new targets for packaging producers will also ease the demand on raw natural materials and improve resource efficiency by making more recyclable materials available for businesses.
Environment Secretary Caroline Spelman said: "Christmas is a time when, more than ever, we all notice the amount of packaging that comes with the things we buy. An alarming amount of this is still going to landfill.
"These new, more ambitious targets will deliver real environmental and economic benefits. They will give a new incentive to companies to cut down on excess packaging and increase efforts to have their materials recycled."
The proposed new targets are:
Increase the steel recycling target by one per cent per year, from 71 per cent in 2012 to 76 per cent by 2017.
Increase the aluminium recycling target by three per cent per year, from 40 per cent in 2012 to 55 per cent in 2017.
Increase the plastics recycling target by five per cent per year, from 32 per cent to 57 per cent by 2017.
Increase the overall packaging recovery rate by one per cent each year, from 74 per cent in 2012 to 79 per cent in 2017.
The proposed targets would also see glass recycling split into sub-categories to boost the amount of glass that is re-melted.
These targets have been drawn up following recommendations from the Advisory Committee on Packaging and fulfil a commitment in the Waste Review, published in the summer, to consult on increased recycling targets. This balances the need for environmental ambition and affordability for businesses and government.
A consultation on the new packaging recycling targets will run for eight weeks, closing on Friday 10 February 2012 with a final decision on the new targets announced in the 2012 Budget.
Commenting on the government's consultation on recovery and recycling targets for packaging waste for 2013-2017, Rick Hindley, Alupro (Aluminium Packaging Recycling Organisation) executive director, said: "The consultation represents a chance to raise targets and maximise recycling performance for aluminium and all other packaging materials.
"The continuation of static targets will not help the aluminium packaging industry: new, more challenging recycling targets are needed to ensure we make the most of the aluminium and wider metal packaging industries' investment which has under-pinned continued year on year improvements in recycling levels.
"In addition, we welcome the significant proposal to bring the measurement of our recycling performance on to an equal footing with all other EU countries.
"The consultation represents a much needed chance to raise packaging recycling targets and we look forward to working with Government to maximise recycling performance."
What do you think of these targets? Have your say below.
Related content