New look for Dr Pepper in the UK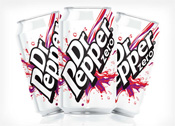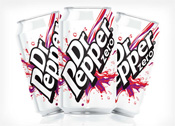 Coca-Cola Enterprises (CCE) will unveil a brand new look for the Dr Pepper range in January.
According to CCE, the new packaging design creates an opportunity for further growth and will increase shelf stand out and help consumers to easily differentiate between original Dr Pepper and the Zero variant.
The new look Dr Pepper packs feature the iconic logo and burgundy pack design with a new purple and red paint splash feature. Dr Pepper Zero transforms from the original burgundy to bold white packaging with a purple and red paint splash effect for maximum shelf standout.
Selena Taylor, trade communications manager at CCE, said: "The new packs give Dr Pepper and Dr Pepper Zero clear brand identities and differentiates between the two variants making it easier for consumers to shop. We're confident with improved shelf stand out the new pack designs will broaden the brand's appeal to recruit new consumers into the brand and boost sales for retailers."
Dr Pepper and Dr Pepper Zero are available in 330ml cans and multipacks, 500ml and one litre PET bottles.
Related content