THiNQ available in 12oz Sleek cans from Rexam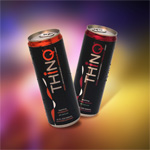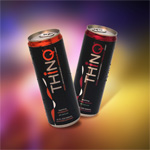 A new lifestyle beverage called ThiNQ has been relaunched in 12oz Sleek cans made by Rexam.
ThiNQ, which is available in the US, is designed to revitalise the body, boost mental focus and promote an overall sense of well-being. It is a 100% natural drink and is the first beverage on the market to include SAMe – an all-natural mood enhancer made from substances naturally found in the body – along with 13 herbs, vitamins, electrolytes and other essential minerals. Available in sparkling mixed berry and citricity, THiNQ is lightly carbonated and has just 70 calories.
THiNQ recently revamped its look by enhancing the graphics on its label and choosing the Rexam 12oz Sleek can as its primary package.
"We are so pleased to provide health conscious consumers with a drink that will help them deal with the increased stress of today's fast-paced world," says Alan Wright, CEO, THiNQ. "Energy, mood enhancement, brain stimulation, immune support, electrolyte balance, nutrition supplement, it's all there in one distinctive beverage that provides four times more functional elements than anyone on the market. And by teaming with Rexam, we are able to deliver THiNQ in a great-looking new package."
The company chose Rexam's Sleek cans because they provide superior distribution economics and help the beverage stand out on retail shelves. THiNQ also benefits from the fact that aluminium cans are the best environmental and sustainability choice.
"We are pleased to partner with THiNQ to help them relaunch and expand their lifestyle beverage," adds Andre Balbi, president and CEO, Rexam Beverage Can Americas. "Our Sleek can is the perfect packaging solution to help build their brand and their business."
Related content