Sensory Analytics expands SpecMetrix in-line coating measurement systems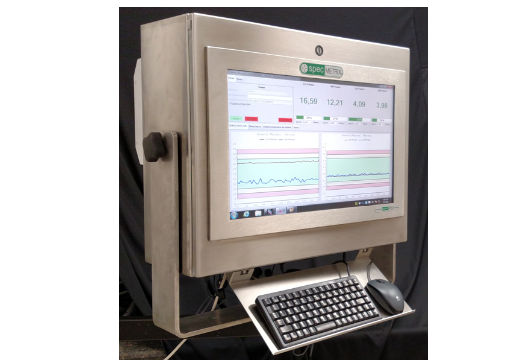 Sensory Analytics, supplier of SpecMetrix systems, has expanded its product line to now include two split system options for side by side coating lines as well as new offerings for use on tandem coating lines.
The new split and tandem in-line systems include two full control stations with the lines sharing one centrally located processor and electronics cabinet positioned between coaters. According to the company, SpecMetrix split and tandem in-line systems can measure wet or dry coated flat sheets, end stock or metal/film laminates at high speeds, with data reporting saved and shared between the two adjacent coating lines or two coaters on a single tandem coating line.
Plant teams can select either four or six fixed probe configurations to suit their production or QA needs. These latest measurement solutions give customers the ability to monitor more coating lines at a reduced cost per line.
All SpecMetrix systems ship with a verified Gage R&R result of <5%. The superior Gage R&R performance of these systems set a higher industry standard for coating thickness and film weight measurement system performance.
According to Sensory Analytics, the expanding in-process SpecMetrix product line provides a proven and cost-effective means for metal packaging plants to reduce costs while gaining real-time film weight data in a more efficient non-contact and non-destructive manner.
Global manufacturers immediately improve their process control, quantifiably verify their product quality, reduce claims and minimise production costs.
Related content