A new era in digital printing from SLAC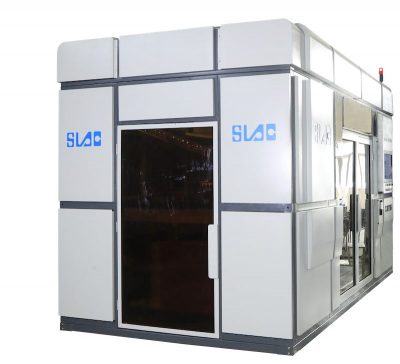 Suzhou SLAC Precision Equipment has introduced its new SC-DCP-B2006 Digital Printer into the marketplace.
SLAC claims it will revolutionise the future of can printing through its high-quality, environmentally-friendly and flexible machinery that is easy to operate.
Chief operating officer and chief marketing officer at the SLAC Group, Chris McKenzie said: "Currently we have this wonderful innovation fully commercialised and in the field at customers already; new customer interest is extremely high. This is just the start of a whole new future for can printing, with SLAC leading the way in digital printing and innovation within the can making industry."
Capable of running in excess of 200 cans per minute, dependent on the label and resolution needed, the SC-DCP-B2006 Digital Printer has a measurement of up to 600DPI and CMYK +2, which enables high photo-quality and multi-colour printing on cans, enabling easy personalisation of cans to increase consumer interaction.
"The SC-DCP-B2006 is able to print with one-can one-code, and each can in the printing queue can have a unique barcode or QR code for consumer functionality," said McKenzie. "It truly is one-can one-picture, due to each can in the printing queue able to have a different image printed. This leads to the end of changeover times."
The SC-DCP-B2006 has a number of other features, with the function for instant label changes, no set up or fine tuning needed, and no ink changes. The printing process is simpler, with no roller clear, no scrapped cans, no printing plates and no changeover downtime.
"There is an increased demand for shorter runs across the industry," added McKenzie. "With our new machine, shorter runs don't just become possible, they become a reality. The SC-DCP-B2006, becomes simple to combine multiple small orders, keeping the production line running continuously and making full use of its capacity."
Related content