Sencon launches new gauges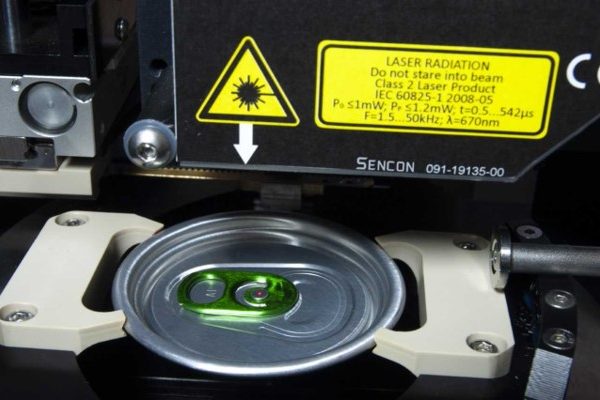 Sencon launched its new automatic end metrology system using Sencon's End-ScanTM technology at this year's Cannex.
For the first time, a single system can measure both food and beverage end shells and conversion press progressions. The gauge handles parts over a wide size range, from 113 to 307 diameter, while maintaining world-class repeatability. This consolidation of measurement technology has resulted in a purchase price much lower than the previous end progression gauge.
Sencon's other gauge, the Finished Can/Back End gauge, was also shown at Cannex. Non-contact scanning of the internal neck area is providing canmakers with precise measurement of critical features which historically have been difficult to obtain, such as seaming clearance and flange angle. The dome scan within the same gauge returns the actual reform height as well as data about tilt and concentricity of the reform.
Both gauges feature self-calibration, self-checking, remote support capability and are Industry 4.0 ready. They are designed to reduce gauge purchase cost, while extending capabilities to cope with the can and end size flexibility required.
Sencon's Paul Craddock said: "These gauges surpass everything we have done before, they are the best out there. They are fast and flexible with amazing performance. Wear free, non-contact measurement makes them almost maintenance free and the ability to simply update software to accommodate new sizes, shapes or specifications plus our legendary robust build quality provides very low lifetime costs as well as lower purchase cost."
Related content