British Steel enters insolvency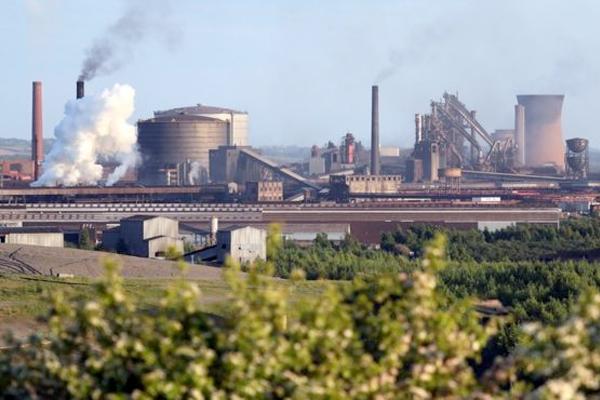 Image: Reuters
Thousands of jobs in the steel industry have been put at risk following the compulsory liquidation of British Steel, Britain's second largest steel producer.
The move, which followed a breakdown in rescue talks between the government and the company's owner, Greybull, has put 5,000 jobs at risk and endangered 20,000 in the supply chain.
Control of the company passed to the official receiver – an employee of the Insolvency Service. Accountancy firm EY will assist with the liquidation.
"I appreciate that this is a difficult time for the company's employees and I want to thank them for their ongoing co-operation," official receiver, David Chapman said.
"The company in liquidation is continuing to trade and supply its customers while I consider options for the business.
The Official Receiver and EY are looking for a buyer for the business. In the meantime, it will trade normally.
British Steel has about 5,000 employees with around 4,000 in the UK and the rest in France, the Netherlands and various sales offices round the world.
Greybull paid a nominal £1 for the business from Indian-owned Tata Steel in June 2016. Greybull renamed it British Steel, and within a year of the purchase appeared to have completed a rapid turnaround.
However, in recent months it has struggled, and has blamed its troubles on Brexit and the the US-China trade war.
Greybull said in a statement: "The turnaround of British Steel was always going to be a challenge, and yet the business overcame many difficulties, and until recently looked set for renewed prosperity.
"The workforce, the trade unions and the management team have worked closely together in their determination to strengthen the business. However, the additional blows dealt by Brexit-related issues have proven insurmountable."
Roy Rickhuss, general secretary of the steelworkers' trade union, Community, said: "This news will heap more worries on workers and everyone connected with British Steel, but it will also end the uncertainty under Greybull's ownership and must be seized as an opportunity to look for an alternative future.
"It is vital now that cool heads prevail and all parties focus on saving the jobs."
Related content