Ball Aerocan to produce aluminium bottles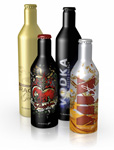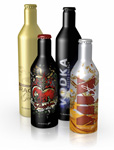 Ball Aerocan is set to start producing aluminium bottles for the European market.
As of spring 2012, extruded aluminium bottles in 33cl and 50cl will be produced in the Velim plant of Ball Aerocan in Czech Republic for the European market. Closed with a crown cap the aluminium bottles are suitable for any beverage and can be filled on all conventional bottling lines.
Ball Corporation completed the acquisition of Aerocan at the start of last year and it was renamed Ball Aerocan. The former Aerocan plants are managed out of Ball's European packaging business, based in Ratingen, Germany.
Ball Packaging Europe will be showcasing its most recent packaging developments, including aluminium bottles, at Anuga FoodTec in Cologne, Germany. The event is taking place from 27 to 30 March.
While aluminium bottles are already standard in the US, they are still largely unknown in Europe.
Gerlof Toenhake, marketing director at Ball Packaging Europe, said: "The combination of beverage can and bottle creates curiosity among consumers because of its unusual appearance. In addition, aluminium bottles really give you a fresh and cool feeling when you take them in the hand and therefore deliver a unique drinking experience." For these reasons, they are particularly suitable for premium beer products or promotional campaigns in clubs.
Related content