Consumers choose cans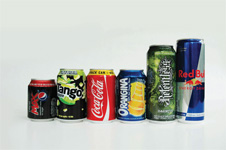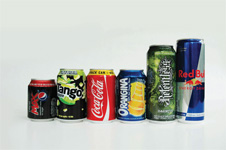 New research has shown that UK consumers are increasingly choosing cans as their package of choice.
Research carried out by GfK on behalf of the Can Makers, shows that the overall consumer perception of drinks cans has improved since 2007, with cans of soft drinks and beer seen as offering "good value for money" and "freshness", as well as delivering a "recyclable pack" which is "easy to drink from".
Cans are also seen to contain the "right amount" of drink and to keep a drink "colder".
The Can Makers is the body that represents the UK manufacturers of beer and carbonated soft drinks cans.
The research showed that 72% of respondents thought drinks tasted "fresh" in cans, compared with 51% in 2007.  Almost 50% of respondents thought cans offered "good value" and 55% said cans contain the right amount of a beverage, compared with 42% in 2007.
In the case of beer, medium and large cans are the most popular. For carbonated soft drinks (CSDs), single serves in medium and large multipacks are the most popular.  All age groups are drinking from cans more often, but particularly males and 14-17 year olds, where 75% are choosing cans compared with 62% in 2007.
Other statistics showed that 60% of consumers drink one to two cans or more a week, up from 48% in 2007.
Recycling is also an increasingly important factor for consumers, with 53% of all respondents saying that environmental considerations are "very or quite important" when making a purchase.
Geoff Courtney, chairman of the Can Makers and a CanTech International editorial board member, said: "It is encouraging to see that the positive marketing of drinks in cans has been recognised by consumers.  In only four years since the last research was conducted, consumers have recognised more and more that the can is an ideal pack to drink from, whether on the move or at home.  Seeing that consumers are increasingly recognising the importance of recycling, specifically the drinks can, is also a great achievement."
*The research is a follow up study to one conducted in 2007 into attitudes of consumers towards drinks packaging.  The sample was demographically representative of 14-54 year olds who drank carbonated soft drinks (CSDs), energy, sports drinks and beer (aged 18 and over).
Related content