Aerosol production increases in US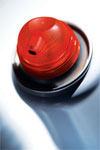 Aerosol production has increased in the US over the last year with an estimated 36 million more units filled.
The Consumer Specialty Products Association's (CSPA) 2011 Aerosol Pressurised Products survey indicates an increase in production during the past year, marking the highest year ever for aerosol production in the US. The estimated total units filled in 2011 were 3.782 billion units. The independent firm, Association Research, conducted research for the survey.
Household products continue to rank as the highest production product category reporting a 2.4% increase over last year. Personal care products have also increased marginally, up one per cent over last year. Much of the increase in personal care products was seen in perfumes and body spray.
"The continued growth in aerosol production indicates that the consumers' demand for aerosol products is growing, "said CSPA President and CEO Chris Cathcart. "The variety of aerosol products categories, including not only household and personal care products but also, food, and automotive, provide the convenience and efficiency consumers want in their products."
The survey, which also reports the unit volume of aerosol packaging components manufactured and delivered for domestic use in 2011, as well as estimates for Canadian and Mexican production, has served for 61 years as the primary index of the business strength of the aerosol products industry.  Respondents included fillers of pressurised products, manufacturers of containers and manufacturers of valves.
Other highlights of the survey include:
Automotive, lubricant and industrial products also increased for the second straight year, climbing 2.2% from last year.
Food product fillings also increased 2.2% and have increased 10 of the past 11 years.
Related content