UK orders boost Jef Can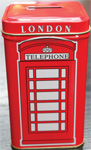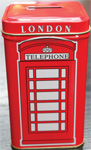 China-based decorative can maker Jef Can has received strong demand for its products from UK customers.
Jef Can is one of several leading Hong Kong-based decorative can makers with production facilities in southern China.
Southern China is the world's leading production centre for decorative cans, most of which are made of tinplate. Around 20 Hong Kong-owned factories produce fancy tinplate cans in Guangdong Province in southern China along with a smaller number of Taiwanese tin box companies.
Most decorative cans made by Jef Can are produced for export. The company has seen strong demand from the UK this year.
"We exhibit a lot in Europe in France and Germany. Thanks to the 2012 Olympic Games we are doing a lot of decorative cans for the gift market this year," says general manager, Betty Lam. "Customers are trying to sell a lot of cans and we have made a lot of souvenir cans this year. For the Olympics we are doing regular decorative can shapes with printed London 2012 theme designs; for example, miniature London icon tins for filling with tea, confectionery and other items for sales in gift sets in souvenir shops."
London iconic can designs supplied include Big Ben, red telephone boxes, guard boxes at Buckingham Palace, red pillar boxes and others.
"The UK market is very good this year compared with other European markets," Lam adds. "Our customers also ordered in advance for the Royal Jubilee celebrations and then kept on ordering extra cans for the celebrations this year. We supply the decorative tins empty for filling in Britain for clients including Fortnum & Mason and Harrods. We supply to the companies who supply them with tea, biscuits and confectionery."
To read more about the decorative can market in China see the July/August issue of CanTech International.
Related content