Landshark catches Zac Brown Band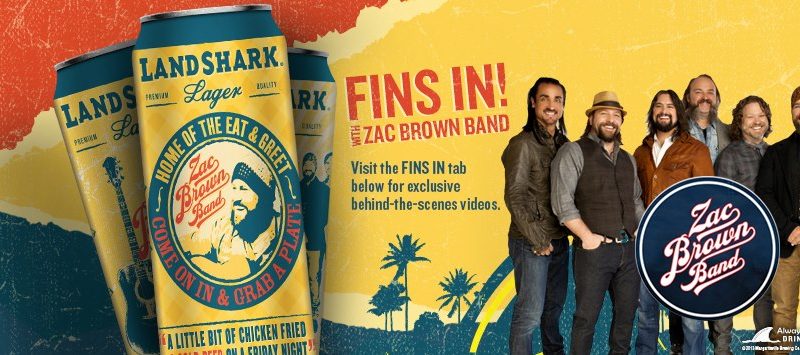 Landshark Lager will feature Grammy award winners the Zac Brown Band on three special cans of its beer.
Three limited-edition 16oz Landshark Lager cans will also give fans of the band an all-access pass to them this summer.
The brewer, part of Anheuser Busch, released the first design (pictured) in May in the US, the second and third custom cans are due to hit the shelves on 17 June and 5 August.
The cans use the app blippar, available free to all smart phone users, giving drinkers exclusive behind-the-scenes content, with each can design featuring a different aspect of the band.
"We're always looking for new ways to connect with our fans," said lead singer Zac Brown.
"We give them our all on stage every night and we hope the Landshark cans will give them another way to enjoy good times with us this summer."
The first can was inspired by the band's "eat & greets" where fans gather with them prior to the concert to feast on Southern US cuisine prepared by the band's chef.
The design pulls inspiration from Southern dining with chequered table-cloths and vintage diner signs, as well as Zac Brown Band's laid-back attitude, with the band leader featured in the centre.
Related content