Unite calls for brewery boycott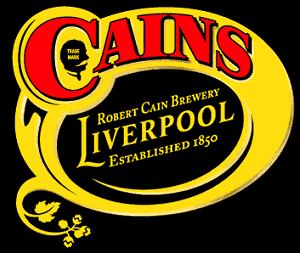 A union is calling for a boycott of a brewer and canner after it made workers redundant.
The union Unite is calling for the boycott of Cains-branded beers to support workers at Liverpool's historic brewery in their redundancy fight.
Oversees competition is being blamed for the closure of a supermarket own label and canning operation.
UK based brewer Cains, which is more than 100 years old, told 38 employees, out of a total of 56, over the phone they would be made redundant last week.
The site is owned by British born entrepreneurs Ajmail and Sudarghara Dusanj, who bought it 2002, claiming to be the first British Asians to buy a Brewery.
The move is not, so far, expected to affect the Cains brand and pub operations and comes only weeks after the brewery announced ambitious £50million scheme to transforms its Liverpool site.
The redevelopment scheme, called Brewery Village, is due to be submitted to planning authorities this month and would secure and create in the region of 800 full-time jobs plus 60 construction jobs during the build stage.
The plans would see the restoration of the historic Grade II listed building to its former glory, housing the traditional Cains craft brewery and tour with a spectacular sky bar in the roof which would offer views over the city and the River Mersey as well as hotel, leisure and residential buildings. The plans included stopping the supermarket brewing and canning business, however this was not expected to happen for some time yet.
Sacked workers from Cains brewery will be going to Liverpool city centre tomorrow (21 May) to appeal to the people of Merseyside to support workers in their redundancy fight by boycotting all Cains-branded beers until they receive money owed.
Unite regional officer, Franny Joyce said, "Just because the brewery was opened in Victorian times, it is no excuse for the owners to treat its workforce in such a draconian and disgraceful manner."
Calls to the brewery went answered following the announcement, however managing director Sudarghara Dusanj has previously told the Liverpool Echo: "We have been working with our professional advisors in an attempt to restructure and continue this part of the business but it has not been possible.
"It is with regret, therefore, that all own label brewing and canning business for supermarkets has ceased with immediate effect.
"We would like to thank our staff for their dedication and hard work over the years and to wish them the very best for the future.
"Our plans to redevelop the site are progressing in a very positive manner and are unaffected by this move."
Related content