"Size does matter" in metal packaging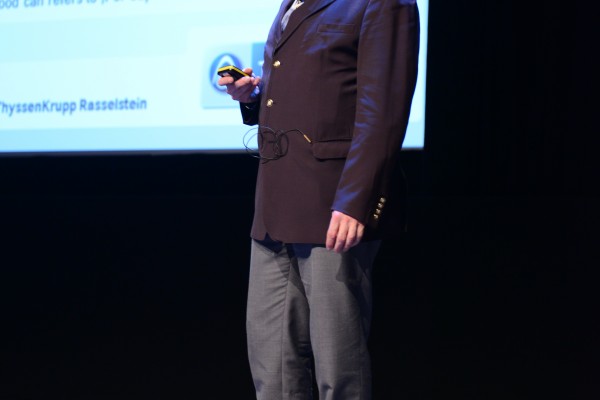 Size does matter at least when it comes to metal packaging, says Dr Ulrich Roeske, chairman of the executive board of Thyssenkrupp
Rasselstein.
Speaking at Euro Cantech last week Roeske (pictured), who is at the helm of one of Europe's largest tinplate suppliers, said "Size does matter especially when it comes to merchants."
Speaking in Birmingham in the heart of the UK, Roeske praised the organisers of Euro CanTech as he pointed out the UK was "driving up can use."
However, he pointed out the picture across Europe was not as rosy, he said, "Across the European Union the picture is not good, stable is a euphemism for not growing."
To change this industry needs to to work on "portion size and perception," explained Roeske.
"Consumers don't want to eat out of a can for the on the go consumption. However, bowl shaped cans could change this."
Steel is the top ecological performer other packages have made futile attempts to show their recycling rates.
Related content