In-house can production for Bonduelle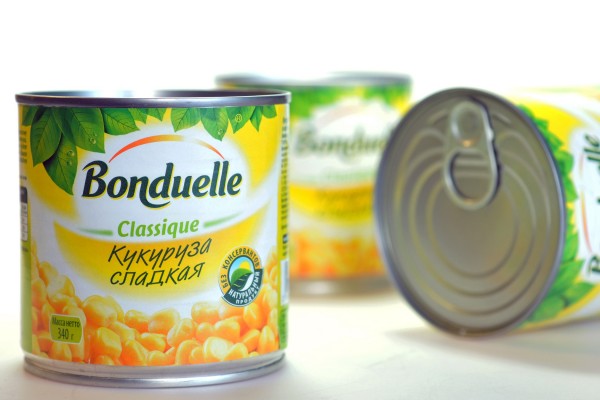 Crown Food Europe has partnered with the Bonduelle Group, a producer of prepared vegetables, to install a new metal packaging production line inside the company's Novotitarovskaia plant in Krasnodar Krai, southern Russia.
Russian consumption has been growing significantly over the last five years, driven in no small part by international companies like Bonduelle. The brand had been present in the Russian market for over a decade when Bonduelle took the decision to open its first Russian plant in 2004 in Krasnodar Krai. In 2012, Bonduelle acquired the Russian operations of French cooperative Centrale Coopérative Agricole Bretonne (CECAB), adding a second plant in Timashevsk to its portfolio. Today, the company is a leading brand of canned vegetables in Russia.
"As Russian consumption continues to grow, it is critical to ensure that our operations run as efficiently and as effectively as possible," says Hervé Caroff, general manager, Bonduelle Russia. "With Crown locally manufacturing our food cans, it provides our company with the best opportunity to improve its flexibility, service and product delivery."
By installing a can line in-house, Crown has been able to streamline Bonduelle's production process and supply chain in the Novotitarovskaia plant, helping it manage can inventory and simplify its logistics, as well as minimising operational downtime and ensuring high-quality products. The line has been operational since August 2013 and manufactures cans to pack sweet corn and peas.
"Crown and Bonduelle have a long history of partnership and we are committed to supporting them to develop their business in growth territories," explains Didier Sourisseau, senior vice president, Crown Food Europe.
The addition of the Novotitarovskaia line also expands Crown's own presence in Russia. The company first opened a facility in Timashevsk, southern Russia in, 2003.
Related content