Celebrating canned food week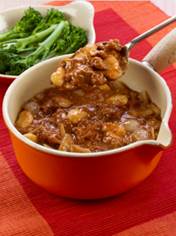 In preparation for Canned Food Week 2015, held 30 March – 5 April, Canned Food UK has teamed up with celebrity nutritionist Amanda Hamilton to raise awareness of canned food and its nutritional benefits.
Canned Food UK and Amanda Hamilton have produced a set of seven healthy eating plans for a number of different audiences. Each plan features a brand new recipe from Canned Food UK, two of which have been designed by Canned Food UK ambassador and celebrity chef James Martin. Consumers can download the healthy meal plans from www.cannedfood.co.uk.
Amanda Hamilton, nutritionist, says, "These plans have been created to help show people that eating healthily isn't as hard or expensive as you think – it's all about planning ahead. Good nutrition can seem overly complex at times so I'm happy to get behind a campaign that makes simple recipes suggestions that are genuinely accessible to the vast majority – they taste great too!"
Jason Hegarty, chairman for Canned Food UK, says, "We know that canned food plays an important role in cooking in the majority of UK households, and that is why Canned Food Week is so important to us. During the canning process, nutrients are locked in, so canned food really does present a healthy option. By producing these plans with Amanda Hamilton, we hope to show that using canned food is a convenient and affordable way to eat healthily."
Related content