Four Peaks selects Rexam cans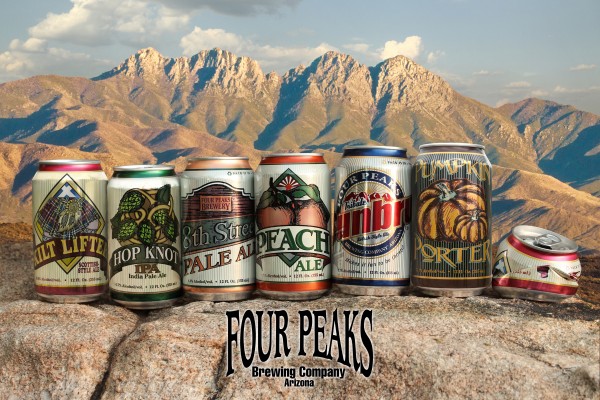 Four Peaks Brewing Company has launched five of its beers in Rexam 12oz cans.
The beers include:
• Kilt Lifter Scottish-Style Ale
• Peach Ale
• Sunbru Kölsch-Style Ale
• Hop Knot India Pale Ale
• 8th Street Pale Ale
Later in the year the company will launch a seasonal offering, Pumpkin Porter, in the cans.
"We believe that cans are the best vessel for our beers providing portability for our consumers who want to take their favorite brews with them wherever they go," says Andy Ingram, owner and lead brewer, Four Peaks Brewing Company. "Rexam's quality is outstanding and working closely with their dedicated proofing facility we were able to create a unified look across all our cans with colors that really 'pop.' We are very pleased with our new packaging and expect that beer drinkers will be too."
Claude Marbach, president, Rexam BCNA, says, "Our cans are the perfect packaging choice to help the brewery reach even more consumers," he said. "They attract attention on store shelves, safeguard beverage integrity and deliver superior recycling, filling, distribution and retail display economics that will help continue to strengthen their brand and build their business."
Four Peaks beers in Rexam cans are available at select retailers in Arizona.
Related content