Prescott Brewing Company selects Rexam cans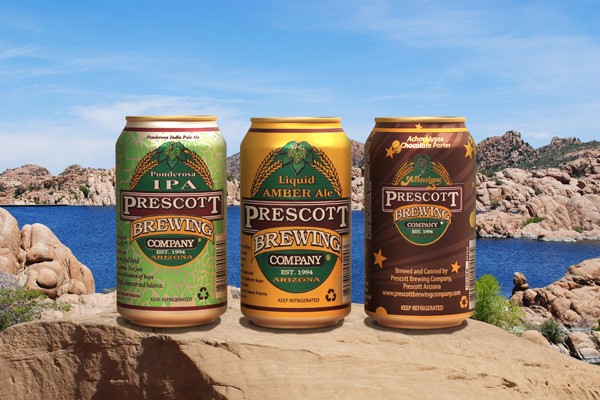 Dells
Prescott Brewing Company has expanded its canned offerings to include its Achocolypse beer, which will be available in Rexam 12 oz. cans. Achocolypse features a blend of dark and bitter chocolates infused into a classic Porter.
"We are proud of our history and our ability to provide beer lovers with great tasting and distinctive craft brews for more than 20 years," says Roxane Nielsen, owner, Prescott Brewing Company. "Through our partnership with Rexam, we have the perfect package to broaden our consumer base. We will continue to look for opportunities to increase our presence in cans."
Claude Marbach, president, Rexam BCNA, says, "Our cans are the ideal packaging choice for the brewery as it looks to bring its beers to even more consumers. They attract attention on store shelves, safeguard beverage integrity and deliver superior recycling, filling, distribution and retail display economics that will help Prescott continue to strengthen its brand and build its business."
Prescott Brewing Company's beers in Rexam cans are available at select retailers in Arizona, US.
Related content