Rexam JV wins Shingo Prize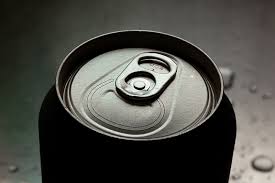 The Shingo Institute, part of the Jon M. Huntsman School of Business at Utah State University, has awarded Rexam's joint venture with Envases Universales in Guatemala with the Shingo Prize. The Shingo Prize is the highest achievement of the three awards given to organisations by the Shingo Institute which also includes Silver and Bronze Medallions.
"Receipt of the Shingo Prize is a worldwide recognised symbol of an organisation's successful establishment of a culture anchored on principles of enterprise excellence–principles such as respect for every individual, leading with humility, quality at the source, the quest for perfection, creating value for the customer, etc.," says Mark Baker, executive director at the Shingo Institute. "Ultimately, these recipients are in a class of the best organizations in the world, regardless of industry or country. I congratulate all of the good people at Rexam ECA Guatemala for their great accomplishment in their journey toward enterprise excellence."
"We are very proud of this award and the acknowledgment of the time and effort our people invest every day to maintain a performance-based culture committed to safety, operational excellence, quality and customer satisfaction," says Joe Gaysinsky, regional manager and plant manager, Rexam's Joint Venture with Envases Universales in Guatemala. "We will remain dedicated to these goals as we continue our focus on providing our customers with the best products and services in the industry."
Rexam's joint venture in Guatemala received its top honor at the Awards Gala during the 27th Shingo International Conference held 4-8 May 2015 in Provo, Utah.
Related content