An industry that cares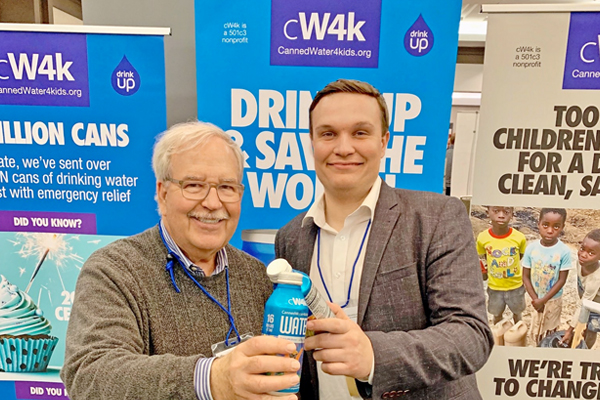 It was great to be able to catch up with friends old and new, at last week's IMDPA trade show in Chicago, Illinois.
One of those such companies was CannedWater4kids, who have done some terrific work during the past few years, in helping to bridge the gap which has shockingly resulted in 5,000 children dying every day as a result of drinking unsafe water according to the World Health Organisation (WHO). By combining aluminium beverage cans, with safe to drink water, it's a cause that quite rightly the industry needs to support.
On the subject of support, I was saddened to read of the recent tornados in the Dayton, Ohio region of the US, which has left one person dead, many injured, and a significant amount of structural damage. Like the recent hurricane relief, and other natural disaster relief that has taken place from beverage can fillers in the past couple of years, it was uplifting to see Bonbright Distributors team up with MillerCoors to bring in more than 50,000 cans of fresh drinking water for free distribution in the Dayton area.
With Dayton home to a number of can making suppliers, the area is a hotbed of activity for this industry, so it's great to see MillerCoors providing some relief to the area. We wish Dayton locals well as they recover from the situation.
As well as this news, I was also saddened to read that British Steel has entered insolvency, putting thousands of jobs at risk. With Greybull having acquired the business from Tata Steel in 2016, it seemed that the steel industry was recovering well in the UK.
However, with the impact of the US-China trade war, and uncertainty over Brexit, it's not been a good time for British Steel with challenging market conditions. Let's hope a buyer is found, although I wouldn't rule out nationalisation, particularly if there is an impending general election, where the government wants to attract working class voters…
Either way, let's hope the thousands of workers within the steel industry in the UK can keep their jobs.
Related content