Natural cola in a can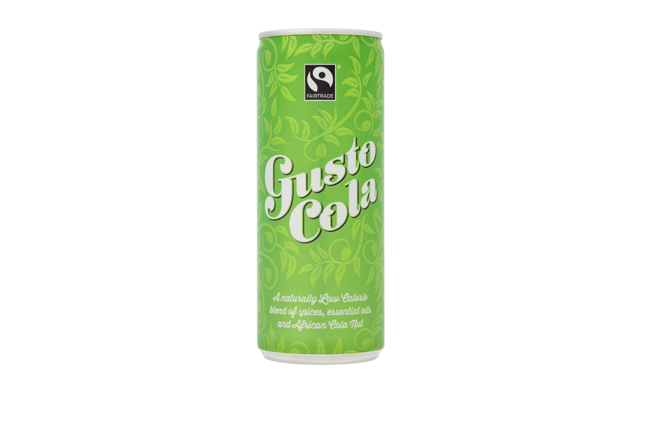 Gusto Cola, the UK's first natural, Fairtrade and low calorie Cola has launched nationwide in a 250ml can.
It's crafted using a blend of organic botanicals and spices, including African Cola Nut, Fairtrade Madagascan Vanilla, Neroli, Cinnamon, Nutmeg and Coriander. There will also be a suitable vegan and vegetarian option for the health conscious individual.
With just 50 calories per can, it's made with a combination of organic and Fairtrade cane sugar, organic stevia leaf extract, a non-calorie sweetener and Erythritol, a natural zero calorie sweetener made from fermented plant material.
This combination reduces the calorie level of Gusto Cola to less than half the calories of regular Cola. The drink can be served neat, over ice and as mixers with alcohol.
Priced at £1.19 per can, the brand is available nationwide from Ocado and fine food and natural health food retailers including Whole Foods Market, As Nature Intended and the Planet Organic chain.
Related content