GEW warns against potential patent infringements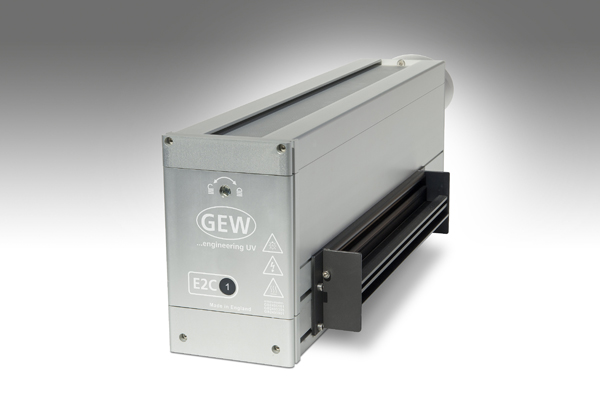 GEW, the British manufacturer of UV systems for printing and converting machines has issued a stern warning against potential patent infringements.
GEW is the owner of a UK Patent (GB 2495161), a European Patent (EP 2 709 849) and US Patent (No. 8,984,764) which protect technology embodied in GEW's E2C UV curing unit.
The E2C unit uses a system of actively air-cooled shutter technology that results in a powerful low energy UV curing system available for narrow web presses. As the owner of these patents, GEW has the exclusive right to use and supply this technology in the territories covered by those patents.
GEW has recently become aware that a Chinese company, Hot Good (HK), known as HGUV, is manufacturing a UV curing unit which is being installed on printing presses manufactured by Brotech Graphic Co. which utilises GEW's patented technology without GEW's consent.
The purchase, import or use of the HGUV curing unit (or a printing press on which it has been installed) within any of the territories covered by GEW's patents is likely to infringe GEW's patent rights. GEW takes any potential infringement of its intellectual property seriously, the company says.
It will actively investigate breaches of its patents and will file claims if infringements are identified.
Malcolm Rae, GEW's managing director, said: "We have an obligation to defend our intellectual property when we believe it has been infringed. Today's clarification is a necessary measure to defend our valuable assets and expertise that our customers rely on for industry-leading UV curing technology.
"The message to our clients and the industry is, GEW will continue doing what we've always done best: develop robust innovative solutions to improve performance, efficiency and reliability of UV curing equipment. GEW will continue to offer unique solutions for the global benefit of businesses in the printing industry."
Related content