First canned RTD nitro cold brew from PJ's Coffee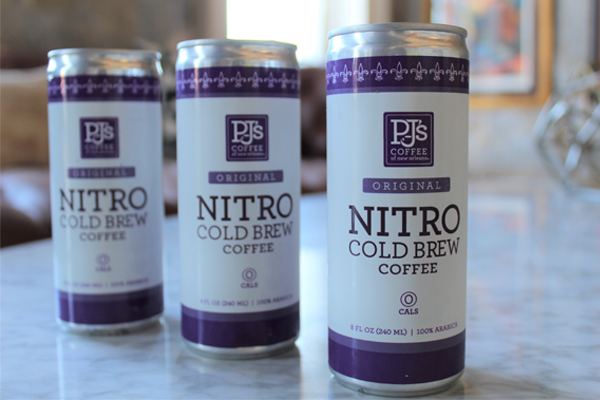 PJ's Coffee has launched its first ready-to-drink offering, a canned Nitro Cold Brew Coffee, now available at all PJ's Coffee locations across the US.
PJ's Nitro Cold Brew Coffee infuses nitrogen gas into its classic cold brew, creating a creamy, stout-like effect—with zero calories. The canned nitro coffee is available in two flavors: Original Cold Brew Coffee and Southern Pecan.
"We've been serving our unique nitro-infused cold brew recipe on tap inside the original PJ's location on Maple Street in New Orleans since it reopened this fall—and people love it," said Felton Jones, PJ's roastmaster. "We knew our flavor profile was something special, and we're now excited to offer it to all our PJ's customers."
"A lot of people enjoy an iced coffee but may not want the extra calories from milk or cream. The nitro cold brew is a great option for those looking for their coffee-fix on-the-go, while trying to stay healthy," said Peter Boylan, president of PJ's parent company Ballard Brands.
Related content