Adult chocolate milk – in a can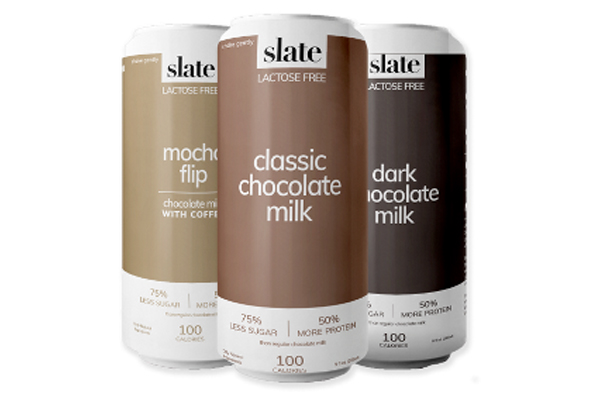 Slate is looking to revamp the milk market with a shelf-stable product in a can that will appeal to adults.
Boston entrepreneurs, Josh Belinsky and Manny Lubin, believe it is time to shake up the flavoured fluid milk category. After years of frustration with chocolate milk options only marketed to kids using whimsical package designs and brands, the duo is rolling out a new brand of adult-centric canned chocolate milk called Slate.
Slate is made using ultrafiltration to eliminate lactose and reduce total sugars while concentrating high-quality dairy proteins. All varieties contain 75% less sugar and 50% more protein than regular chocolate milk. Monk fruit is used to add any required sweetness.
Shelf-stable Slate is making its debut in three varieties: Classic Chocolate, Dark Chocolate and Mocha Flip (naturally caffeinated).
The brand Slate suggests reintroducing chocolate milk to consumers with a clean slate, with less sugar, no lactose and more protein.
The milk is packaged in 11-oz slim cans with a minimalist design and a soft matt finish. It is avaialble to pre-order via Kickstarter.
Related content