Sensory Analytics moves into expanded headquarters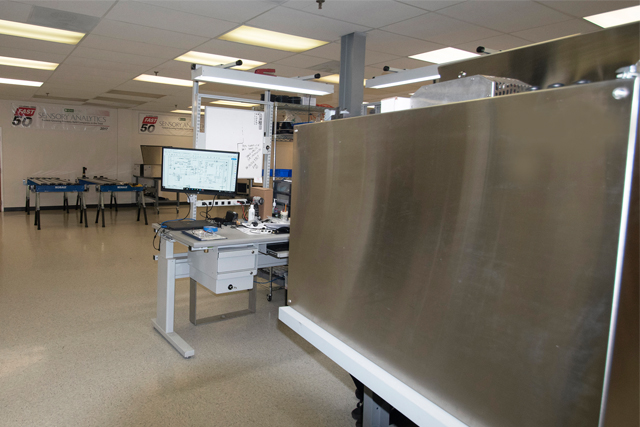 Sensory Analytics has relocated into a larger facility in Greensboro, North Carolina, to help meet surging demand for its exclusive SpecMetrix measurement solutions.
Sensory's new headquarters and technical center enables the company to better support its global customer base and meet its expansion needs. The new space includes a state-of-the-art assembly and test area along with expanded R&D, prototype development, inventory management and shipping and receiving areas. The additional office, meeting and training facilities enables the company to accommodate its growing team and meet increased demand for customer and partner training sessions.
Rapid growth at Sensory is being driven by rising global customer demand for the company's SpecMetrix coating thickness and layer measurement systems. SpecMetrix systems are now in expanding use at industrial leaders in over 30 countries. The SpecMetrix product line delivers high levels of process control and quality data to manufacturers within the metal and flexible packaging, coil coating and other industrial markets. This valuable real-time data helps system users to reduce costs, optimise process control and better ensure product quality.
In addition to providing more space, the new facility will allow the company to optimise its own development and production processes. Sensory Analytics previously expanded its former West Market Street location in Greensboro several times due to rapid business growth. Sensory has doubled its workforce over the past two years and expects to continue to add additional technical and support positions in 2020.
Related content