Hotcan targets consumer market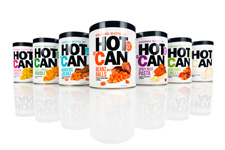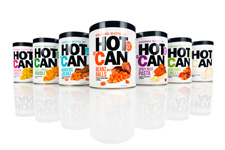 The managing director of Heat Food and Drink, the company behind Hotcan, believes the product will become a major worldwide brand.
Historically the self-heating cans have been supplied to the police, defence and emergency response markets. But Mark Taylor plans to launch Hotcan to the consumer market.
He said: "We are positioning the product as the only real convenient hot meal whether you're in the office, on a building site or at home and there is no messing around with pots, pans microwaves or kettles."
Hotcans have been produced for over 30 years and in 2010 Heat Food and Drink took over the product and set up a brand new manufacturing facility in the UK. The firm started production properly late last year.
The company is currently in the process of developing a new range of self-heating meals which should come to the market in the next 18 to 24 months.
"It's all a bit hush-hush at the moment but it's very exciting," adds Taylor. "These developments will help turn Hotcan into the major worldwide brand I believe it will become. At the moment the main push is on the sales and marketing of the product with new accounts being opened daily in both the UK and abroad and hopefully by the end of the year Hotcan will be more widely available in the retail sector."
Related content