Rexam gets Big Wood deal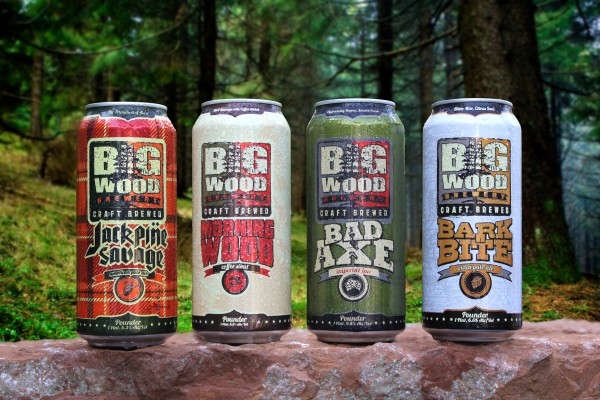 Controversial drinks maker Big Wood Brewery has launched four premium craft beers in Rexam cans.
The brewer has launched four of its award-winning craft beers in cans. Jack Savage, Morning Wood, Bark Bite and Bad Axe are available now in Rexam 16oz cans.
Jack Savage American Pale Ale is made from all American hops, while Morning Wood Coffee Stout is brewed with Fuggle, Cascade hops and hints of oatmeal and chocolate.
Bark Bite India Pale Ale is brewed with citrus hops and delivers a big refreshing bite. Bad Axe Imperial IPA mixes Columbus and Centennial hops for a pale amber that goes down easy.
"We always knew we wanted to launch our unique craft beers in cans," said Jason Medvec, president, Big Wood Brewery.
"Cans provide complete protection from light that helps preserve freshness. They also offer us a lot more space to tell our branding story. Through our partnership with Rexam, we have the perfect package for our beers."
Rich Grimley, president and chief executive of Rexam added, "Our cans are a great way for Big Wood Brewery to bring its unique craft beers to the masses.
"They enable the brand to attract attention on store shelves with colourful, reflective graphics while also securing beverage integrity by keeping out the light. Cans just make good business sense as well with superior recycling, filling, distribution and retail display economics."
Big Wood Brewery beers in cans are currently available at bars, restaurants and retailers across Minnesota, Wisconsin and North Dakota.
Related content