Tin cans and metal scrap used for Canvironment Week fashion show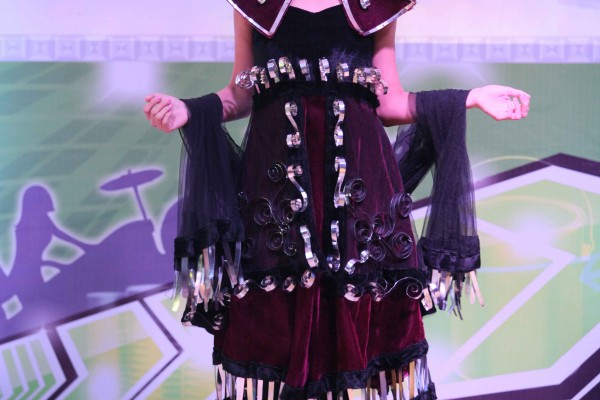 Can manufacturing company Hindustan Tin Works and Pearl Academy, a design, fashion and art institute based in India, recently celebrated their 'The Spirit of Sustainability' fashion show event for the Canvironment Week in New Delhi.
The fashion show witnessed students of Pearl Academy walking the ramp and showcasing their innovative designs created out of tin cans and metal scrap.
The show took place with the aim of promoting sustainability of metal cans being modern, trendy, 100% recyclable and environmentally friendly. The fashion show is part of the global Canvironment campaign, a project by Hindustan Tin Works in which it speaks to its consumers and spreads the awareness of metal packaging.
Speaking on the event, Atit Bhatia, president of Canvironment Week and senior vice president of Hindustan Tin Works, says, "Fashion has a direct connection with the youth, and hence is the right delivery vehicle for us to use and involve the youngsters in a sustainability campaign. We are thrilled to see the outcome and congratulate the students and professors for an excellent demonstration of creativity, talent and passion in a challenging task by presenting some very glamorous garments made from tins and scrap".
Highlighting the vitality of youth participation and sensitivity towards environment issues, Sharad Mehra, CEO, Pearl Academy, adds, "It is extremely important for our youth to understand the concept of environmental sustainability and to develop sensitivity towards it. The 'Canvironment Week' is an encouraging and engaging platform for our students where they use metal scrap and tin cans to make innovative garments. This experience will also help students devise and implement sustainable businesses in future for a greener earth."
Related content