An alternative view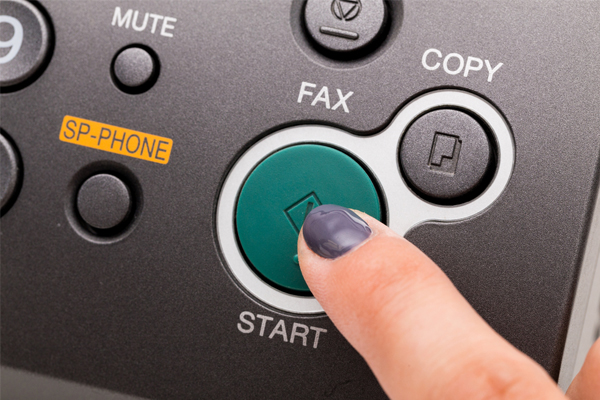 With this month's CanTech June issue featuring Industry 4.0, Artificial Intelligence and the importance to the industry, trust our resident Can Man to have a differing view. The writer shall remain nameless, but it's worth getting his take on this.
For a little light hearted reading, be sure to check his latest efforts:
A positive spin
It does grind my gears that business is now deemed to be all about technology. Recent stories in the trade press have focused on artificial intelligence and cyber crime, and the impact to the can making trade.
Don't you yearn for dealing with clients over fax, rather than the world wide web?
Speaking of fax, one of my staff asked me what (f) meant on our business cards the other day; I didn't know whether to laugh or cry. However, when you employ staff that you're young enough to be their grandad, you realise that your time may be up relatively soon.
In amongst the ramblings of a geriatric, there is a salient point (well I think so). It's the almost unapologetic rhetoric that the industry needs to appeal to millennials or Generation Z. These days it's all about appealing to younger consumers, exploring the next generation of engineers, and 'sexing' your company up via social media. This is all commendable of course, but I feel it only right to offer some balance to proceedings.
In an industry where there is no substitute for knowledge and experience, let's not lose sight of the fact that there are a fair few old codgers around with knowledge, and passion for this industry. Let's not be apologetic that this industry is a little more mature in nature and others. We won't be around forever after all; use our experience whilst you can!
Please don't take this as a side swipe at those trying to modernise our wonderful industry, not at all. It's just why can't we embrace the old with the new? It's my belief that the pendulum is swinging too much towards the latter.
With such a strong historical story to tell why can't we sell the story of those that have been there from the start? And no, it's not my plea for a slot on This is Your Life just yet.
As an aside, it's interesting to see that Tata Steel may sell a large part of its packaging operations in order to win approval for the Thyssenkrupp venture. Much like the recent Valspar acquisition by Sherwin Williams, it appears it won't be long before we're all walking around with the name badge at shows, forgetting who we are actually working for. It appears there are some within the industry that this has already happened to!
Ah what for the good old day's ay.
What side of the fence are you on?
Enjoy your week!
Related content