Just the tonic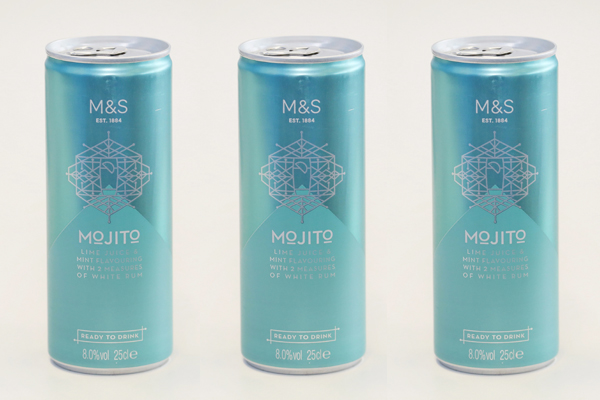 An interesting story hit the headlines in the UK over Easter, when shadow home secretary Diane Abbott was caught drinking a can of Marks & Spencer's mojito on a London Overground train. It has in fact been illegal to drink alcohol on Transport for London networks since 2018.
This story caught my attention twofold, the first of which has been the fact that the company's mojito drink in cans has now sold out; the power of the media. In the news, there have been talks has been about the benefits and portability of canned beverages so that is at least something. All publicity is good publicity after all!
On this occasion I do feel a little sorry Mrs Abbott. Although she is regarded as hapless after making gaff after gaff recently, I do feel sorry for her on this occasion. After all, who doesn't love an ice cold can whilst on public transport; I know I do! The fact that she had to apologise makes it all the more amusing; whilst politicians and the media inflict self-harm on themselves on issues such as Brexit, it is enough to turn anyone into drink.
Speaking of media coverage, it's great news that Game of Thrones actor Jason Momoa, has partnered with Ball Corporation to raise awareness of a new range of canned water.
In a video shared online, the Game of Thrones and Aquaman star shaved off his beard while encouraging viewers to ditch plastic bottles in favour of aluminium cans. Whilst I have never seen Game of Thrones, I have assured by my children that it's well worth the watch. My wife too has advised that Jason Momoa is well worth tuning in for too.
If you have a balding, overweight can making professional waiting for you at home, who needs beards and muscles…
In all seriousness, it really feels like the media coverage is really starting to help our industry's cause. Well done to those generating the column inches.
And one final observation for me this month, I wish event organisers wouldn't arrange conference presentations for first thing in the morning. When one burns the candle at both ends, it would be most appreciated to think of the night owls once in a while!
Self-inflicted I know, but we all know the best networking gets done in the bar; well that's my excuse over the years…
A guest blog from June's Can Man feature
Related content