Ardagh launches Nitro Slim Can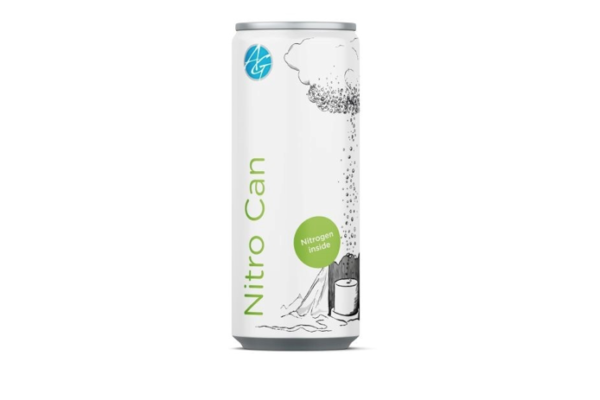 Ardagh Group has unveiled its new Nitro Slim Can, featuring a widget whereby the nitrogen filled, in-can capsule replicates the infusion process of on-tap coffee.
Upon can opening, the widget is activated, releasing nitrogen into the beverage and creating a pour and foamy head within the glass, mug, or jug being used to consume the drink.
"The new Nitro Can allows one to indulge in the quality, taste and texture of cold brew coffee, something previously exclusive to high end coffee bars and which can now be enjoyed while relaxing or celebrating at home," said Adriana Escobar, beverage product manager at Ardagh's Metal Division.
"On the consumer front, this can assists brands in easily replicating the thick and foamy crema that nitro cold brew coffee lovers desire. Nitro slim can offers the perfect format and serving size expected from nitro coffee consumers," he explained.
The technology inside the Nitro Can is highly developed. The widget device is fixed to the bottom of the can, ensuring overall filling efficiency. In addition, because of the treatment process applied to the nitro coffee, the beverage is shelf stable. This translates to a canned beverage that can now be sold outside of the cold chain thanks to the coffee's self-preserving properties, a fact further boosted by the Nitro Can's hermetic seal, ensuring a safe and hygienic product.
"With the Nitro Can, Ardagh Group is taking a bold step forward in the canning of nitro sensitive beverages and is significantly broadening its range of specialty solutions," Escobar added.
Related content