New Crown production in Nichols, USA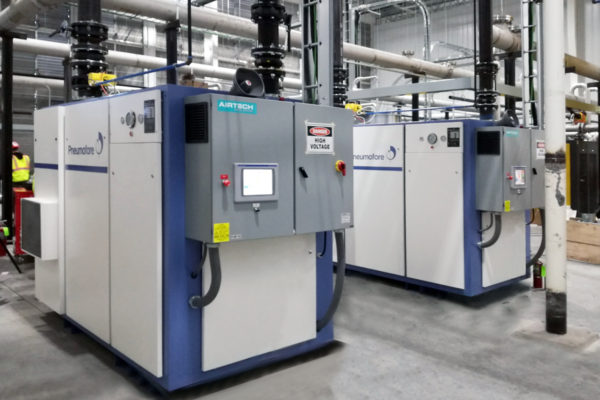 A truck loaded with two piece cans leaving the premises every eight minutes is evidence of large production capacity. Indeed, this is the latest, and in USA since 20 years also the first, new cans production facility.
As partner in vacuum technology issues, Pneumofore supplied 4 x UV50 vacuum pumps. The units were tailored to fit the demanding specifications by Airtech Vacuum in Rutherford, New Jersey. Total installed capacity is 12.800 m3/h with 360 kW installed power, air cooled and fully interfaced by the most advanced MHI. Similar installations are supplied for Crown in Monterrey, Mexico and in Santafe de Bogota, Colombia.
Related content