Ball celebrates stout season with widget inside can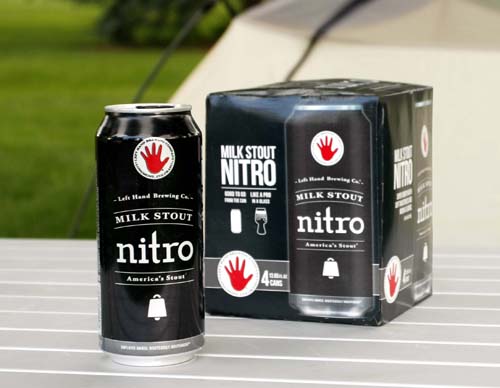 Ball Corporation's #WidgetInside technology is allowing nitro fans to take beer on the go this 'Nitrovember'.
Milk Stout Nitro cans with the Ball widget are the first being produced by Ball in the US. Ball's widget looks like a small top hat that is adhered to the bottom of the can, and provides a consistent nitrogen release from the bottom of the can up through the entire beer. According to Ball, this delivers superior results because it ensures an even and consistent release of nitrogen throughout the beer when opened.
"Widget technology is important for craft beer drinkers because if you want to experience what you get off the  faucet at a good craft beer restaurant or pub, regardless of where you are in the world, you can experience the same thing with the widget," said Chris Lennert, left hand chief operating officer.
According to Melanie Virreira, marketing director for Ball, "The Widget Inside technology was developed to bring the nitro experience to the consumer, regardless of drinking occasion, and ensures the smooth, creamy finish that nitro tap lovers have come to expect."
Related content