Sun Chemical to celebrate 200th anniversary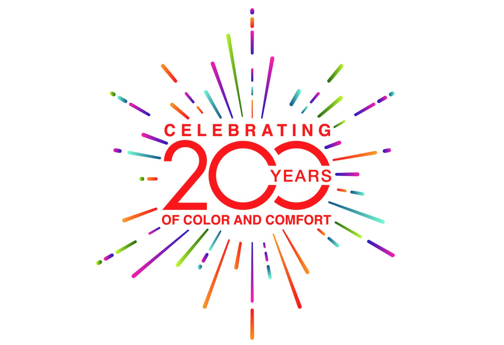 Sun Chemical has announced that it will be celebrating its 200th anniversary throughout the remainder of 2018.
Rudi Lenz, president and CEO, Sun Chemical, said: "Beginning with the inspiring legacy of Lorilleux and Samuel Morris in the early 1800s, Sun Chemical has delivered 200 years of colour expertise, innovative technology and an ongoing commitment to quality and service for our customers.
"Having held close to 10,000 worldwide trademarks and over 3,000 granted patents in various global jurisdictions in its history, Sun Chemical takes pride in producing solutions tailor-made to meet the individual needs of our customers."
According to the company, Sun Chemical has helped transform the printing industry by leading the way as the first to develop UV inks, water-based inks, pigmented flexo inks and flexo inks for polyethylene films. Sun Chemical is also said to be the first to create the four-colour wet process inks system in 1906, now commonly known as CMYK printing.
Sun Chemical has been manufacturing pigments since 1907. Today, the Performance Pigments Division offers a wide array of pigments, effects and preparations for the coatings, cosmetics, plastics, inks and specialities markets.
With DIC Corporation's acquisition of the company in 1987, Sun Chemical became the global company it is today with growth within the Latin American and Middle Eastern markets and the formation of the Advanced Materials division, which delivers compounds, polymers and application materials to broad markets.
Sun Chemical Advanced Materials offers an array of solutions to fulfill customers' advanced printing requests for custom materials, including high-performance silver inks for 3D printing systems, nanosilver inks for inkjet systems, soldermasks, pressure sensitive adhesives for electronics and displays and SunMotion, a display solution for point of purchase displays.
"Sun Chemical's vision has been and will always be to help customers take on the global challenges of the future by providing quality, service and innovation in every solution we deliver," Lenz said. "For the future, we are committed to pursuing research and development that will bring our customers new innovative and sustainable solutions. We look forward to celebrating this ongoing commitment to excellence as a company and with our customers this year."
Related content