Tubex wins twice at ADF Paris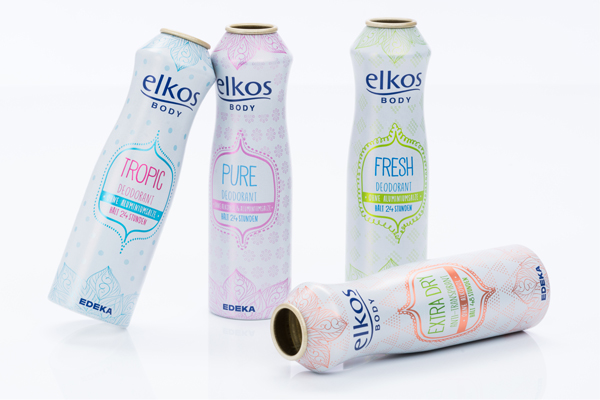 Tubex received two recognitions for print and shape at this year's ADF Award in Paris.
Its can for Unilever's Dove Shower Mousse captivated the ADF Jury by the photorealistic roses. To produce the effect, Tubex invested in a new high-resolution computer to plate device to produce state of the art printing plates. Special screen build-up and state of the art artwork separation has been used to create the high-definition decoration by offset print.
The second prize was for the Elkos can which shows an extreme shape of the can in combination with print. A complex process was necessary to align the artwork with the shape. The fine and detailed ornamental print on the shoulder area is distorted when applied to the cylindrical can – but after shaping the print appears perfect.
The aerosol can manufacturer also showed its new alloy, Neucan 3.1 at the ADF, which allows weight reduction of up to 20% depending on specifications.
"This alloy complies with Tubex' ambitious ecological demands and continues the tradition of developing trendsetting materials and manufacturing processes such as internal powder coating and water-based lacquer." said Leopold Werdich, Tubex managing director.
Related content