Tube production reaches record level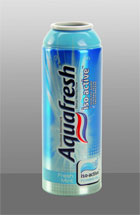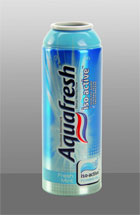 Members of the European Tube Manufacturers Association (ETMA) produced a record number of flexible tubes last year.
Production of aluminium tubes remained steady while plastic and laminate tubes recorded a small gain.
Around 10.7 billion tubes were produced during the year, a gain of 1.7% despite the difficult economic situation and the debt crisis in Europe.
ETMA president, Martin Hintz of Albea, said: "Apart from extremely high-priced high-end and premium products in the cosmetics industry, the tube is mainly used as packaging in markets that are relatively insensitive to economic ups and downs. This means that the tube does not usually experience excessive growth rates, but any falls are also modest when the economic situation deteriorates."
Hintz remains cautiously optimistic for 2012. "I think ETMA members will maintain their output at this high level or even be able to increase it slightly."
The overall market shares of the different tube materials remained steady and practically unchanged in 2011. The aluminium tube continued to have the largest market share, with 41% of the total. The market shares for plastic and laminate tubes were very similar: 29% and 30% respectively.
In 2011, the diversified cosmetics market accounted for 43% of total tube production and was by far the most important market segment. It was followed by the toothpaste market, with 22%, and the pharmaceutical sector, with 21%. The food sector and household and industrial products sector accounted for 9% and 5% of tube production respectively.
Gregor Spengler, secretary general of ETMA, added: "A real challenge for tube manufacturers is the continuing trend towards short-term ordering and ever smaller batch sizes. However, I am confident that our members will successfully meet these demands with more flexibility, intelligent organisation of production and other innovations.
"A recent study shows that the tube industry's customers continue to attach importance to the tube's classical benefits such as excellent barrier function, highest possible standards of hygiene, easy opening and easy handling. The tube will be an even more attractive form of packaging for customers in future with additional communication features, tamper proofing, enhanced product safety, protection against brand piracy and last but not least the tube's lightness."
Spengler has been announced as the first keynote speaker at Asia CanTech 2012.  
He will give a speech about innovations and sustainability in the aluminium aerosol can industry, and will focus on aerosol trends in Asia.
For further information about Asia CanTech visit www.asia-can.com
Related content